EMP GoWIN Global is among the top executive search firms and executive recruitment firms globally. We are quite different and unique compared to many other executive recruitment, staffing companies, executive search companies and other recruitment agencies.
Here's how we step in
Clear understanding of the client's needs in executive hiring. Most of our senior partners being from a sales background, we understand the importance of need identification very clearly. We go well beyond the regular questions that typical recruitment agencies or staffing companies ask their client's like – budget for the position, time frame to fill the position etc, We ask our clients questions related to role criticality, decision making authority, accountability & responsibility depth, strategic importance, future growth path, opportunities for leadership and related questions.
Engagement with clients on a global level across geographies. Since most of our client engagements are with top MNCs who have a global presence, we start servicing our clients in one of the geographies like the USA and soon we support their leadership hiring efforts in other key geographies like UK, Europe, Asia, Middle East & Africa, Australia and other emerging geographies.
Engagement with client at all strategic levels – Sales, technology & operational leadership positions. Our clients, satisfied with our executive search & leadership hiring services have very often come back to us asking if we can support them in other strategic hiring areas like hiring business leaders, technology leaders, operations leaders, P&L leaders, business unit heads, practice leaders, marketing heads, HR heads, recruitment & talent acquisition leaders.
Strong relationship with the "C" level / Management / Key decision makers of client organization. Unlike many of the recruitment agencies and executive placement organizations we engage with the "C" level management decision makers, hence our executive candidates who are interviewed, can look forward to quick decisions from the client's management, access and visibility with the executive management of the client's organization.
Experienced research team which performs background efforts before approaching an executive candidate. The quality of candidates are a result of quality research by our team of highly experienced researchers. Executive research is an art by itself, our executive search researchers have spent years and years reviewing senior management executives across the globe. Our high quality research cuts down the time to identify the right executive level candidate and we reach the executive or leadership candidate quickly.
Assessment of the leadership candidate to ensure skill, experience, cultural fitment with client organization. There are several kinds of assessments that are available in the market that executive search agencies and recruitment companies make use of to screen their candidate, we use some of the most advanced and most effective assessment tools and tests. This include advanced psychometric assessment tools, strengths identifying tools, leadership assessment tools, leadership competency assessment test etc
Based on the assessment results, we schedule a mentoring / coaching session with the executive / leadership candidate to communicate the assessment feedback and guide the candidate into the right career path that is most suitable to them based on their assessment results. Many candidates have felt this as very valuable and have recommended this to their peers in the industry.
Building a strong relationship with our executive level candidates. We understand that a relationship is for life, instead of viewing the relationship as just limited to this transaction, we ensure to build a long term relationship as a trusted advisor and career mentor with our executive candidates. Most of our candidates who have not been placed by us still keep in regular touch with us, because they value the relationship, the mentoring and guidance they received when they were at crossroads in their career path.
Understand

This is an important step to understand the client and candidate needs clearly. There are many facets not exposed on the resume. We uncover that.

Assess

Through a technology advisory panel, we assess the candidate's technology competency. Through our values based assessment methods, we assess the leadership skills.

Mentor

Take them through a mentoring and leadership guidance roadmap based on their strengths before presenting their candidature to our trusted global technology clients
Testimonials
What Our Clients Are Saying About Us
 "EMP GoWIN Global helped us find a new COO within 3 weeks, great job guys"
"Our software company is in Dubai, but we wanted to hire a Sales leader in USA & Europe, this was made possible quickly and effectively"
–  Head of business
Software company.
" We needed a CFO with an experience specifically in the packaging industry, we were surprised that within few days a number of suitable candidates were lined up, they exactly fit our need"
–  CEO
Packaging company in Dubai
" Our biggest challenge is that we needed arabic speaking sales professionals and we did not know how to hire them, this is when the expert team of EMP GoWIN stepped in and supported us in hiring the right Sales people in that geography"
– Head of talent
Global IT company.
"Our business needed a strong sales leader with an entrepreneur mindset, this is exactly whom we found with the help of EMP GoWIN team"
–  CEO
Global business process management company
"We needed a business head to handle an entire P&L, this was a critical position where we could not afford to hire the wrong person, with constant support from EMP GoWIN team we were able to identify and hire the perfect business head"
–  CEO
Interior design and architecture company
"We are into a niche product manufacturing, but with EMP GoWIN's support we were able to identify and hire the perfect sales person who has already sold our kind of products in the market"
–  Director
AI & robotics product company
"We needed clients from across the globe, we did not know how to hire the right sales people, we entrusted the job to EMP GoWIN team, they managed the end to end hiring process and we onboarded some top performing sales people who sell our luxury properties worldwide"
– VP Sales
Luxury property company.
"We wanted an inhouse marketing manager for promoting our hotel's services, we found the perfect candidate with the quick support of EMP GoWIN team"
"We wanted to enter into a new market, we never knew anybody in that market, EMP GoWIN helped us hire a country manager who took charge of the entire sales & operations in that new country, now we are engaging them for hiring regional sales managers in various geographies"
"Whenever we want to hire experienced sales people who can bring us new clients, we turn to EMP GoWIN and we are wowed everytime, because of the quality of candidates, professionalism and quick response from the team in supporting us"
–  Head of Sales
Insurance company
"EMP GoWIN has been supporting our Sales team hiring in 5 countries, their understanding of our requirement and quick turnaround is what makes them a great executive search partner"
– Head of Talent
Acquisition of a Analytics company
"We know we had a great product, but we did not have the right sales people to take it into the market, this is when EMP GoWIN team stepped in and helped us assemble an entire team of new business development sales professionals"
–  CEO
Global digital learning company.
"Quick response and exact fitment helped us in closing the critical Sales head position"
– President
Technology company
" Our biggest challenge was getting new business from the market, with the support of EMP GoWIN team we were able to hire the right new business development sales team members "
– CEO
Banking software company
" We had a big challenge in hiring the right F&B sales Manager for our hotel, with 3 weeks EMP GoWIN team was able to find a good candidate"
– Partner
5 Star hotel in Dubai.
"The process went like clock work and I got into a dream role of managing a global banking client, thanks to you guys"
"I was looking for an ideal role with a mid-tier IT company, within two weeks of my search I was placed successfully."
– D. Thompson
BAY AREA, SAN FRANCISCO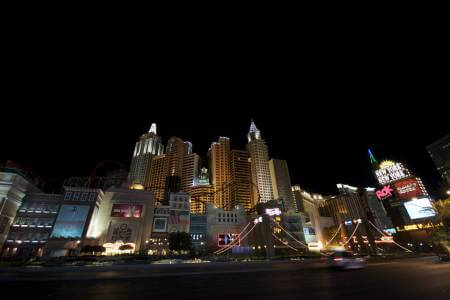 $Multi Billion IT Company
Vice-President
VP & Global client engagement from the banking industry.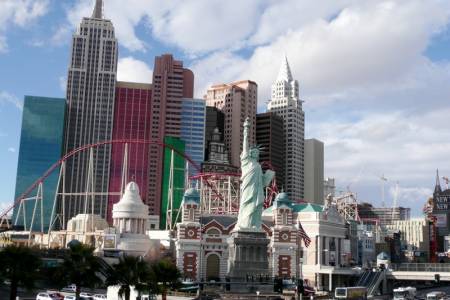 $6 Billion IT company
Vice-President
VP – Engineering services (Manufacturing SBU)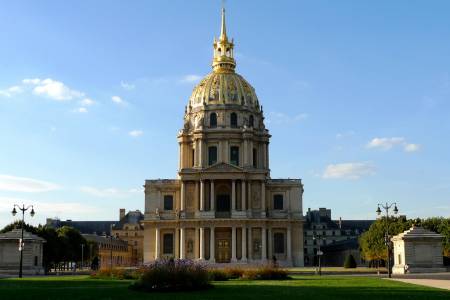 Mid-tier IT services company
Associate VP
AVP – Banking sales for a $500 Million IT services company
Impressed? Let's get started
Talk to us for your organization specific executive hiring needs today!
Connect now